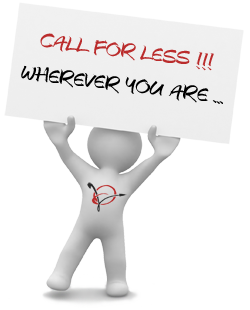 The telephony market, especially the market for voice over IP, is booming. Its benefits are obvious and companies have been migrating towards VoIP solutions at a dazzling speed over the past few years.
Choosing Backoffice for today and tomorrow is the best choice you can make.
We provide a complete set of inbound and outbound VoIP services to small, medium and large VoIP-equipped businesses, VoIP PBX integrators, callshops, and any other ITSP around the world.
We understand that you and your customers rely on voice services for mission critical business applications ranging from sales to customer support. You can count on us for the present and the future.
Premium & Wholesale A-Z termination
Customisable Management Console
High quality calls, High network availability
Prepaid and postpaid accounts billed in EUR
Flexible rate plans
No setup fees or hidden costs
Carrier Select Code and Call Back solutions
Inbound and outbound VoIP trunking
Worldwide DIDs and Local Number Portability
Supported protocols : SIP, H.323 and NOP
Supported codecs : g723, g729, g711
More information ...